5 Things You Must Know For Chasing Brown Trout by Matt Kowalchuk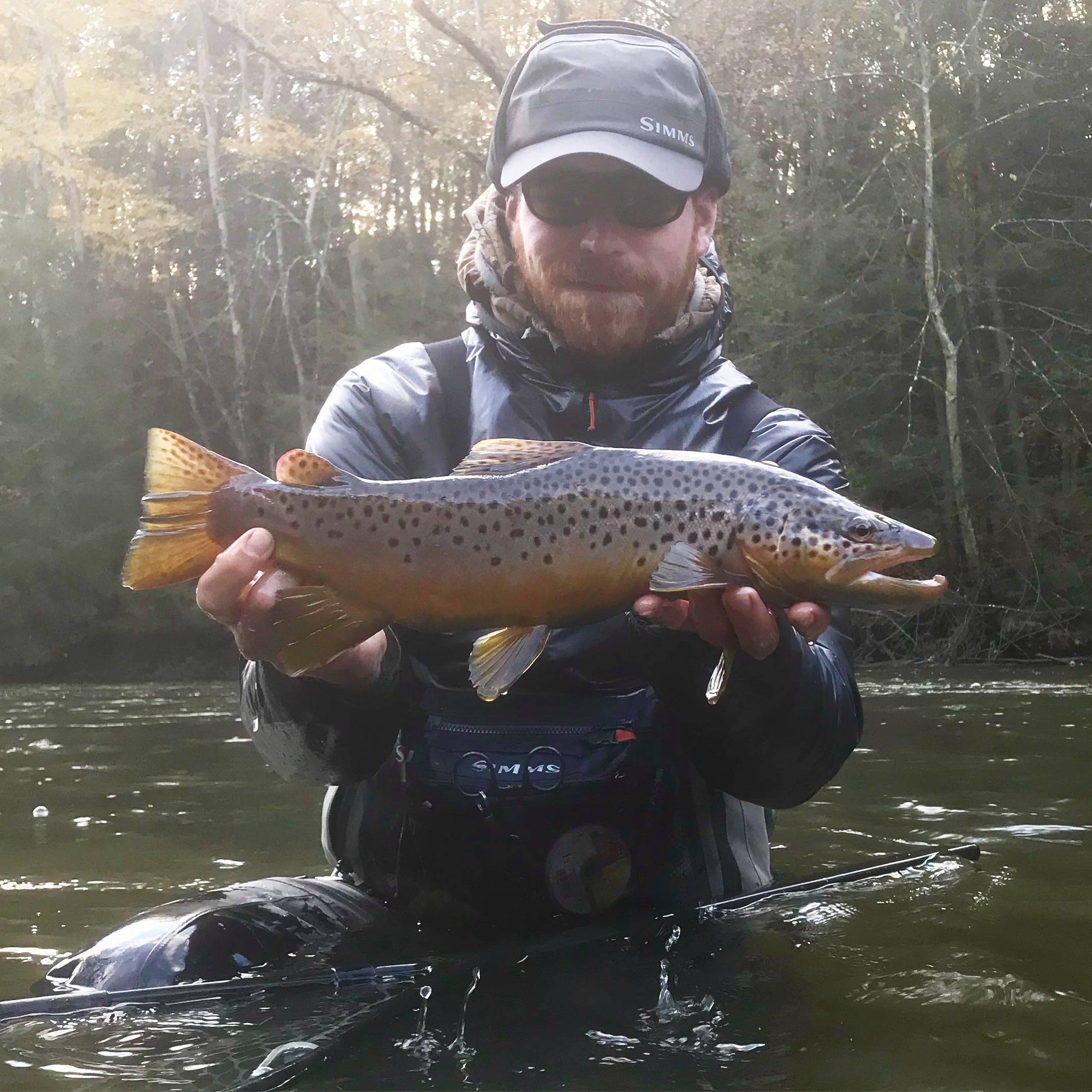 "Brown trout are typically a lazy fish. Think of them like the couch potato of the stream. Look for spots where they can maximize food intake while minimizing energy use. Look for cover and structure like big rocks and boulders, converging currents, undercut banks or overhanging vegetation and plan your approach."
- From Tip 3: Plan Your Approach
Brown trout are one of the most sought after fish by those wielding a fly rod. Folks travel the world to dreamy landscapes from the Patagonian Region to English Chalkstreams and the clear waters of New Zealand. Brown trout can also be found across much of North America. Whether you are traveling internationally or chasing Brown Trout at home, there are a few variables you can control to prepare yourself for success.
---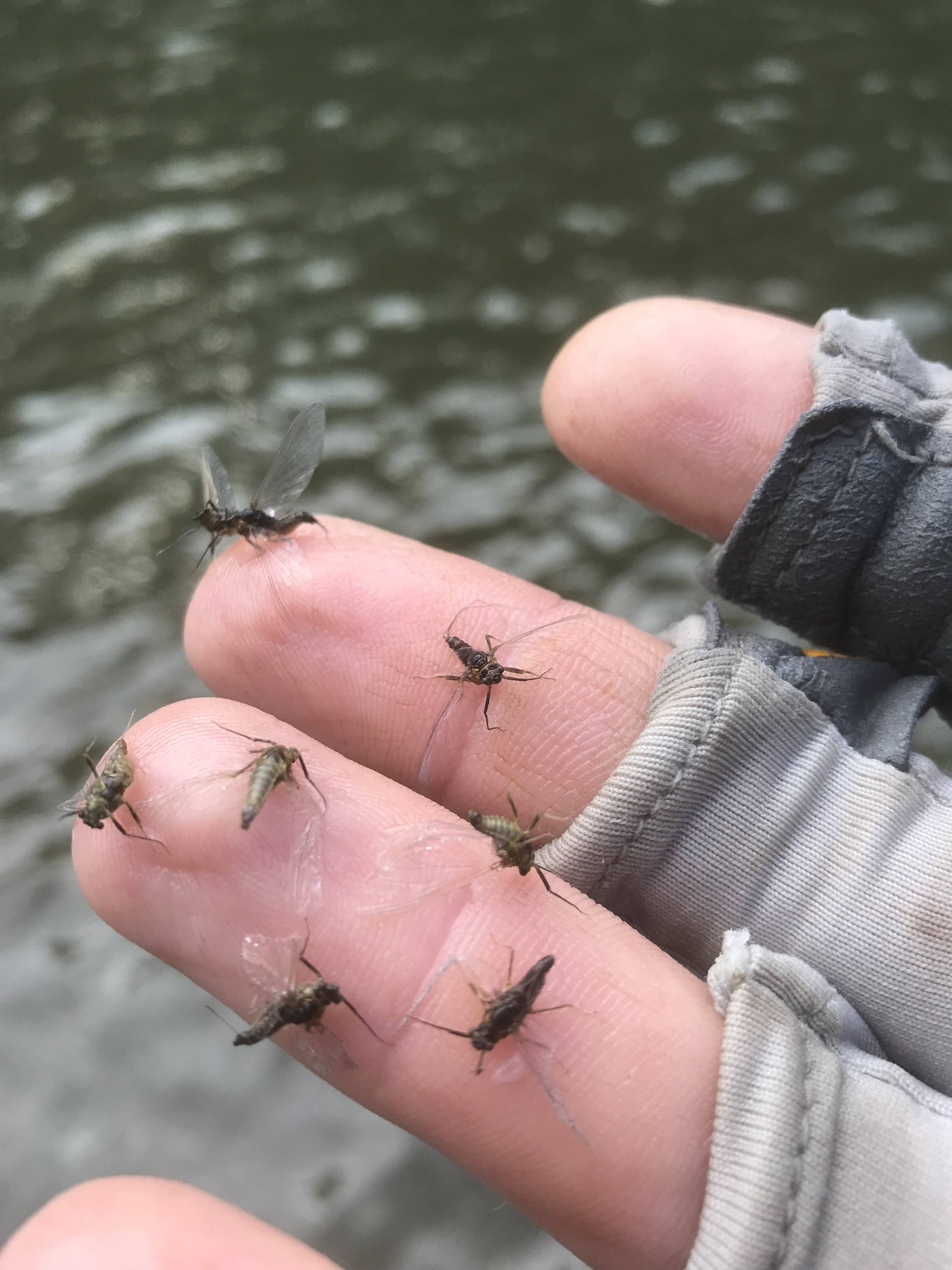 Brown Trout need cool oxygenated water to survive. Waters able to support Brown Trout are also healthy enough to support some type of food source to survive. Some streams have more aquatic diversity than others but simply put; no food, no trout. In order to be effective, it is important to know the preferred food items Brown Trout are looking to eat.
I know what some of you are thinking and I agree with you most of the time: Presentation is more important than pattern. This is something I stress on my guided trips. You should be more worried about making a good drift than worried about what is on the end of your line. Does your stream have stoneflies, caddisflies, or mayflies? Do you have crane flies or crustaceans? Is it terrestrial time? Are your Brown Trout keying on crayfish, baitfish or other trout altogether? Call the local fly shop before you head out and they should be able to tell you what is on the menu.
TIP 2: HAVE THE RIGHT TOOL FOR THE JOB
You don't use a screwdriver to hammer in a nail. Depending on the size of stream you are fishing or the primary tactic you plan to use, there is a fly rod designed to do the job. When I know I plan to fish nymphs on my local waters, I like a rod that is long and light. 10'-11' in a 3 or 4 weight. I love the G Loomis NRX Nymph for their longer length and sensitivity. I'm able to minimize drag and feel light flies or weight on the bottom. Those longer softer rods also provide more tippet protection when fighting fish. This means you can get away with a lighter tippet.
If I plan to streamer fish, I am going to bring a rod that can handle the weight of the streamer or sinking line I am fishing. The G Loomis IMX-PRO is my go-to. The 9' 7wt. is capable of throwing big articulated flies with heavy dumbell eyes. It loves to throw a 350grain sink line with Double Deceivers, Drunk & Disorderlys, or your favorite swim fly.
Rod balance and drag are two key considerations in picking a reel for Brown Trout. For my 10' rods, I like a Hatch 4 Plus.  For my 11' nymphing rods, I prefer a 5 Plus. That extra spool space allows me to pack as much backing on as possible to get the most weight on the reel. In contrast, on my streamer rods I am looking to minimize weight. Because I am fishing weighted flies, weighted lines, and over hand casting, I want to add as little weight to my rod as I can get away with to minimize fatigue. The Hatch 4 Plus fits the bill for setup.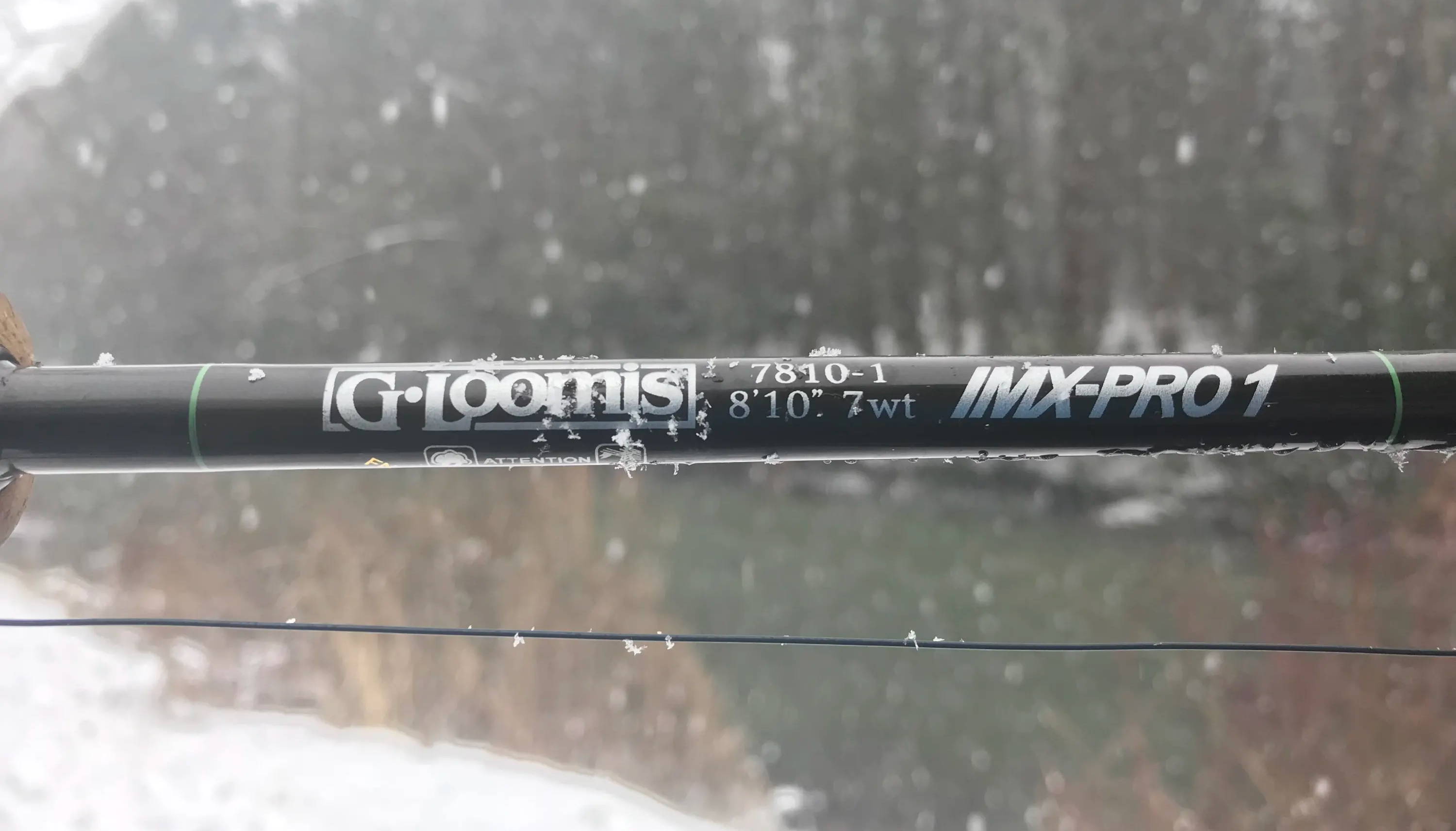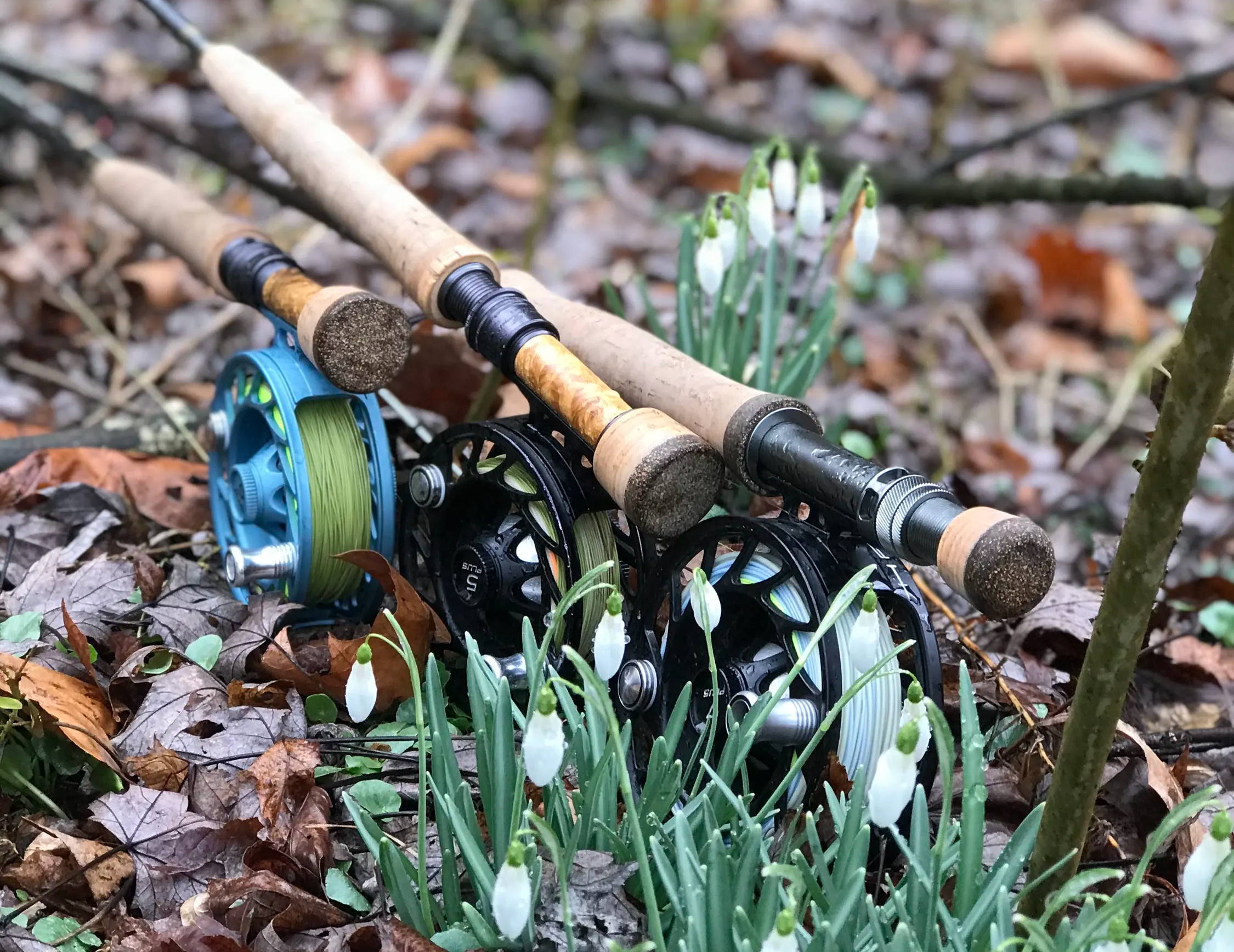 TIP 3: PLAN YOUR APPROACH
This one starts at home. Leave that bright, fluorescent clothing at home. Dress in natural, earthy tones. Wild Brown Trout don't get to be big by being stupid. They have many predators. Trout can also see out of each corner of their eyes at the same time. This means they can see in almost every direction. I like to approach slowly and generally will work my way upstream.
Brown trout are typically a lazy fish. Think of them like the couch potato of the stream. Look for spots where they can maximize food intake while minimizing energy use. Look for cover and structure like big rocks and boulders, converging currents, undercut banks or overhanging vegetation and plan your approach.
---
---
TIP 4: DON'T OVERLOOK WATER
I think we are all guilty of getting to the stream, seeing that sexy run and jumping halfway into the stream to start fishing. If you take the time to grade the water and fish each piece thoroughly, you will find yourself interacting with a lot more Brown Trout. Before your feet get wet, grade your water. Call that sexy run with the big soft seam your A water. But what about that run 3 feet on this side of your A water? It may not look like it's a spot with 5 fish but it might be holding 2 or 3. That's your B water. C water is that even less likely looking shallow tailwater at the end of the pool, but it is probably still holding a fish. Take the time to fish the C water and don't be afraid to fish the skinny stuff. Just because you can see the bottom doesn't mean there are no fish there. I often have clients pull fish out of water less than 16 inches deep and they look to me and say "I never would have fished that, I would have walked right by". Take the time to grade your water and concentrate on more than the obvious stretches.
TIP 5: BRING A NET FOR THE FISH YOU WANT TO CATCH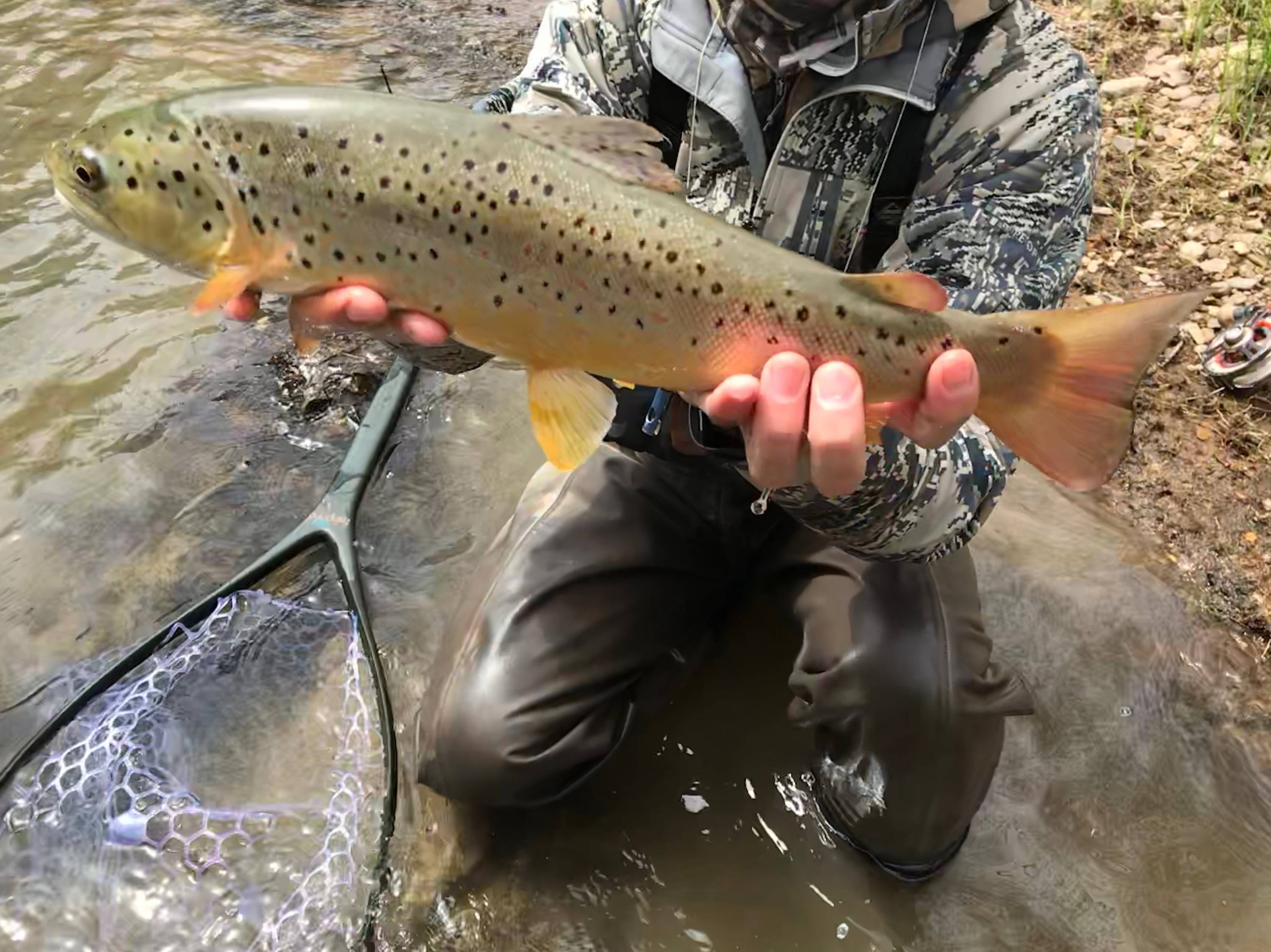 Do yourself and the fish a favor. Leave that little uncoated mesh net at home. Bring a net for the Brown Trout you want to brag to your buddies about. Uncoated mesh nets eat flies, can damage scales and are known for removing the protective slime layer on trout, leaving them more susceptible to disease. There are a few different net options out there. Fishpond and Rising both make great nets with rubber bags. RS Net bags feature a knotless netting that is latex-infused. Both are less harmful to the fish than uncoated mesh nets.
I guide with and personally fish Fishpond's El Jefe Grande net. It has a long handle with a big opening and relatively deep bag. I can fit my arm from my fingertips to my elbow in the bottom of the net bag comfortably. This tells me a brown trout up to a little over 21 inches can sit in the bottom of the net while staying upright as I keep the net in the water to remove the hook. Shallow net bags also give the fish a chance to flop out while your hooks are still in the fish, meaning you have to net the fish a second time.
Mother nature certainly has a mind of her own. There are many variables we can't control when we head out fishing. Keep these tips in mind to control some of the variables and set yourself up for success on the next Brown Trout adventure.
---
GET TO KNOW MORE ABOUT MATT:
Matthew Kowalchuk was raised in the heart of Central Pennsylvania. As a child Matt was drawn to the natural beauty of the outdoors. Hunting, fishing and trapping, were Matt's favorite excuses to be outdoors. On his 15th Christmas Matt was gifted a fly rod, which he used to chase trout on his local Central Pennsylvania freestone streams. At the age of 16, Matt made the Youth USA Fly Fishing Team and competed in the 2007 FIPS-Mouche Youth World Fly Fishing Championship.
Matt earned a bachelor's degree in Recreation Management with a minor in Environmental Studies from Lock Haven University. After college, he interned with a local outfitter, where he learned the ins & outs of guiding while providing a positive & personal experience day in and day out on the water.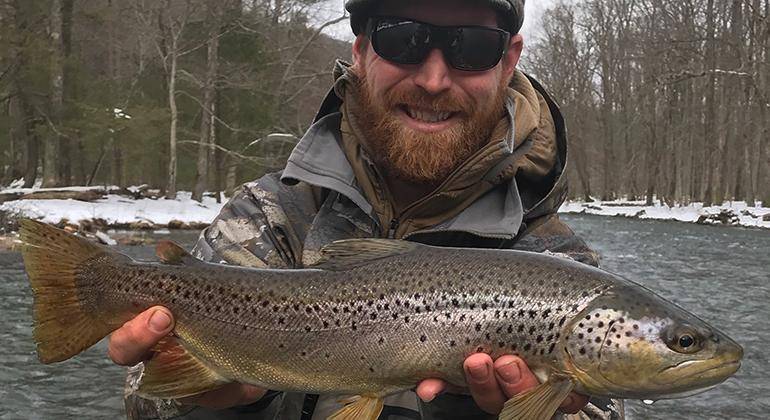 Today, Matt manages The Feathered Hook Fly Shop on the banks of Penns Creek, just an hour drive from where he fell in love with the art of angling. He is also the Head Guide for the Feathered Hook Guide Service.
---