Guide Spotlight - Capt. Justin Rea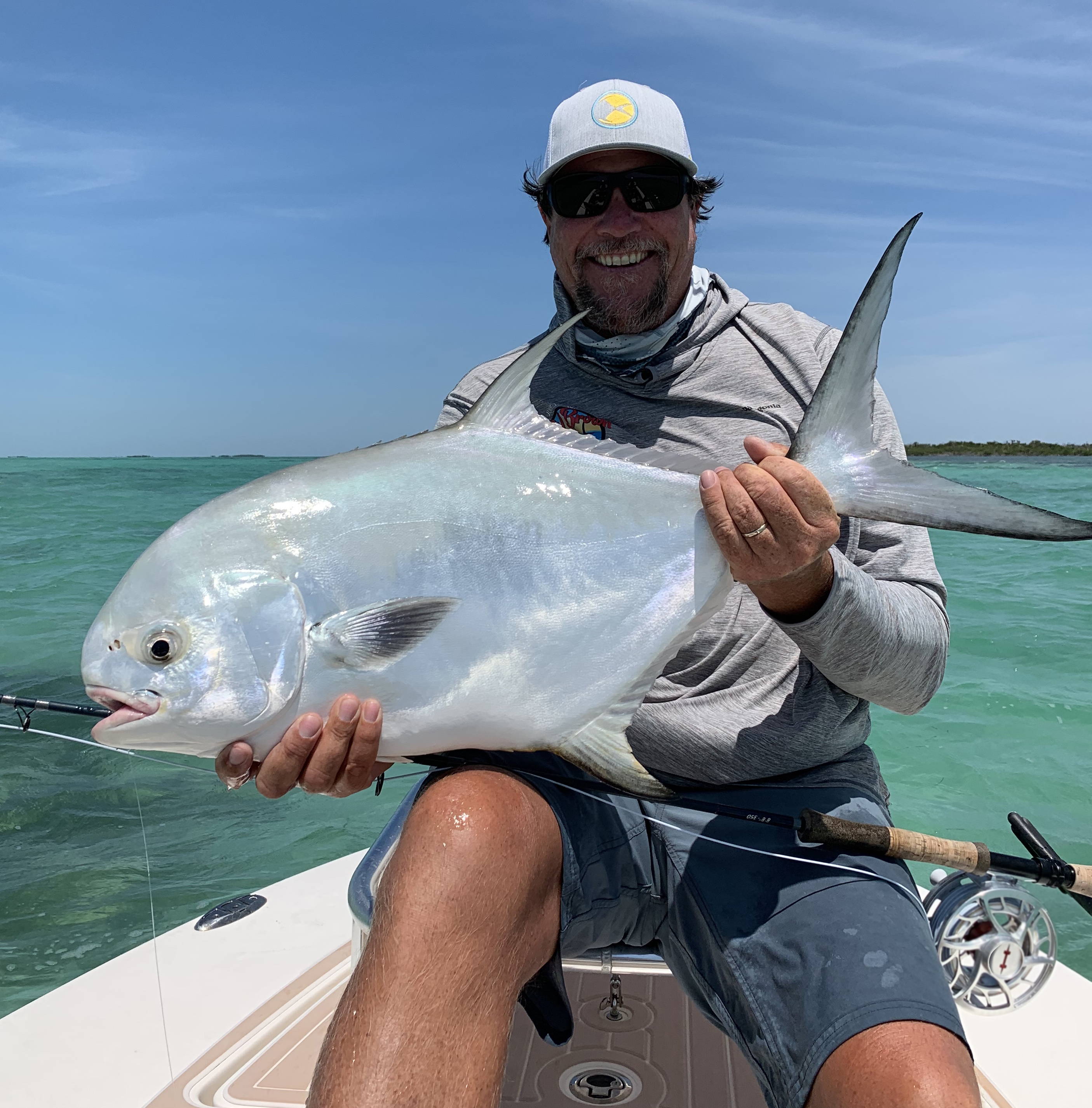 Shown above: Capt. Justin Rea holding a Permit on his skiff
Captain Justin Rea has been providing guide services since the early 90s. He has experience as a river guide in the High Sierra mountains and throughout the Northwest, guiding on the South Fork of the Snake river for five years. Justin has been fly fishing since he was a young boy and had the experience and patience to guide and assist fly fishing enthusiasts and also be sure they have a great experience that they will remember.
Captain Justin is a licensed United States Coast Guard certified captain. He has been guiding in the Florida Keys since 2001. After spending a few summers in Idaho while
guiding on the South Fork, he decided to make the Florida Keys his permanent home. Justin now guides year round and spends any free time he has out on the water finding new places to fish or inventing new fly patterns and fly tying. He has made a name for himself by winning many of the top fly fishing tournaments and is now one of the most sought after guides in the keys.
Captain Justin lives in Sugarloaf Key with his family. He guides anglers of all abilities and because he trailers his Custom made Chittum skiff, he has the ability to fish anywhere from Key West to Key Largo, but most of his fishing is in the Lower Florida Keys, Key West and the Marquesas.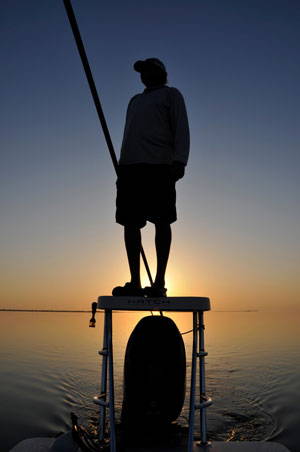 Shown above: Capt. Justin Rea on dawn patrol for tarpon in the Lower Keys
If you would like to know more about fishing with Captain Justin please email him at justin@stingreacharters.com or call in the evenings at 305-360-3122
Q&A: Black Tailed Devils - Fooling Keys Permit with Capt. Justin Rea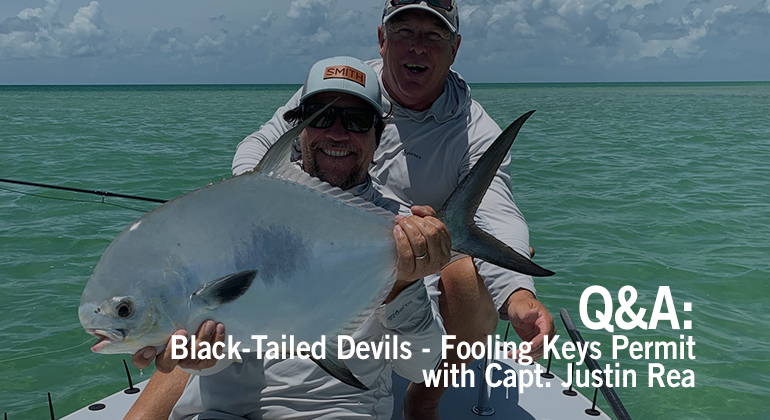 "Permit fishing can be maddening at times. Hell, we coined the term 'Black Tailed Devils' in our video because of the fact. One thing anglers should keep in mind is that the more relaxed you are, the better you will fish...Oh yeah, Xanax helps, and/or beer."
---